Diversity, Equity and Inclusion
Diversity, Equity and Inclusion
Clackamas Community College strives to address, explore, educate, learn about and respond to the diversity of the human experience.
We prepare our students to successfully understand people with diverse perspectives and backgrounds by teaching critical thinking, empathy and a deeper appreciation of others.
We create an inclusive, equitable, culturally competent and supportive environment where students and employees model behavior that enriches our community.
A statement from the CCC Diversity, Equity and Inclusion Committee

June 11, 2020

Dear CCC Community:

The Diversity, Equity, and Inclusion (DEI) Committee has worked hard to create a DEI Strategic Plan for the institution. However, the development of this plan will not change CCC on its own. Each and every one of us must take a stand against systemic racism and oppression, educate ourselves, and take direct action. Our Black colleagues, students, and community members are hurting, and we cannot continue to expect them to do the work of "fixing" racism. We must disrupt systems of oppression, and we must do this work now.

The ongoing murder of Black people in the United States has been supported by systemic racism and oppression since before our country began. Policies, laws, and social norms have been enacted to legitimize this violence, and continued silence allows violence and oppression to thrive. The issue of racist oppression affects us all on national, regional, and local levels. In our state, counties, cities, institutions, and neighborhoods we have allowed Black people to be dehumanized and murdered. CCC, too, has contributed to maintaining this systemic oppression from the beginning of our institution to the present moment, whether having recruitment and retention practices for both employees and students that do not enhance DEI, or our Euro-and White-centric curricula that erase the experiences and perspectives of people of color, including the Black community. We have also been complicit in our silence. Our silence says this system is just. If we want to send a different message, we must do so with powerful voices and action. It is time to stop hiding behind our fears and discomfort that serve to uphold white supremacy and instead make sacrifices and take risks to advance change. Speaking about diversity, equity, inclusion, and social justice is not enough. We must walk the talk.

The DEI Committee has made a commitment to the following:

You can amplify the message that Black lives matter and help disrupt systemic oppression by:

The abbreviated resource list below was compiled with information from the following sources: Scaffolded Anti-Racist Resources; Code Switch's List of Books, Films and Podcasts About Racism; Bustle's 10 Books About Race; Oregon Women in Higher Education's Resource List; Pacific Association of Collegiate Registrars and Admissions Officers' Resource List, compiled by Sarah Sophie Flicker and Alyssa Klein; input from members of the Resources/Library Subcommittee of the DEI Committee; input from Jane Littlefield in the CCC Library; and Jil Freeman in the Center for Teaching and Learning.

There is also a longer version of this resources list available to download.

Activities

Articles

Books

Support

Films/TV Shows

Podcasts

Videos

Additional Tools/Resources
Diversity, Equity and Inclusion
Resources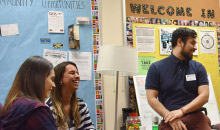 Run by ASG and the Student Life and Leadership Department, the Multicultural Center highlights the diversity in our college and our country and supports and welcomes those who might need the assistance.
---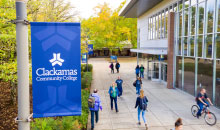 Physical Spaces
CCC is dedicated to creating space for all students and employees. Specific initiatives include the addition of all-user restrooms in new buildings. An All-User Restroom Map identifies restrooms for all genders and those containing baby-changing tables, as well as lactation spaces on campus.
---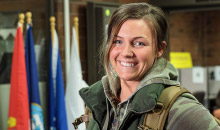 The award-winning Veterans Education and Training (VET) center at Clackamas Community College is a trusted resource in our community serving veterans and military family members.
---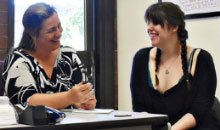 The Disability Resource Center (DRC) provides services that are designed to support student success by creating a welcoming, inclusive and accessible environment.
---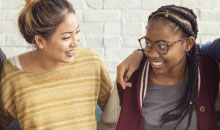 Resources for Undocumented and DACA Students
The Resources for Undocumented and DACA Students webpage provides information to help support our undocumented and DACA students.
---