Diversity, Equity and Inclusion
Diversity, Equity and Inclusion
Clackamas Community College strives to address, explore, educate, learn about and respond to the diversity of the human experience.
We prepare our students to successfully understand people with diverse perspectives and backgrounds by teaching critical thinking, empathy and a deeper appreciation of others.
We create an inclusive, equitable, culturally competent and supportive environment where students and employees model behavior that enriches our community.
Diversity, Equity and Inclusion
Defining Abolition: Black People Liberate Themselves

Saturday, Jan. 22, 10 a.m.-3:30 p.m. | Register
This year's event will focus on the history, theory, and practice of abolition, with the understanding that white supremacy suppresses social imagination; Black people liberate themselves. Rooted in Black/African Diasporic feminisms, abolition has defined anti-oppression, anti-colonial, and anti-racist organizing nationally and globally. In keeping with the abolitionist tradition, this event seeks to create a space where Black community activists can convene to envision a world liberated from white supremacy, colonialism, and racism.
Resources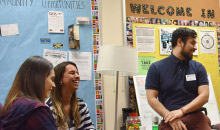 Run by ASG and the Student Life and Leadership Department, the Multicultural Center highlights the diversity in our college and our country and supports and welcomes those who might need the assistance.
---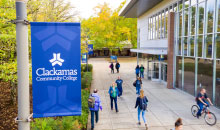 Physical Spaces
CCC is dedicated to creating space for all students and employees. Specific initiatives include the addition of all-user restrooms in new buildings. An All-User Restroom Map identifies restrooms for all genders and those containing baby-changing tables, as well as lactation spaces on campus.
---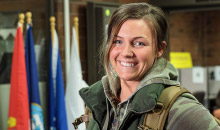 The award-winning Veterans Education and Training (VET) center at Clackamas Community College is a trusted resource in our community serving veterans and military family members.
---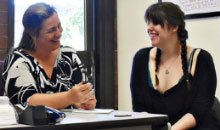 The Disability Resource Center (DRC) provides services that are designed to support student success by creating a welcoming, inclusive and accessible environment.
---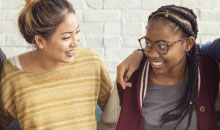 Resources for Undocumented and DACA Students
The Resources for Undocumented and DACA Students webpage provides information to help support our undocumented and DACA students.
---